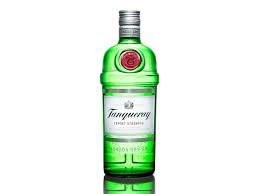 Our Christmas Tea is delicious but why not try creating an incredible Hot Christmas Gin or Vodka…
Start by ordering your tea now: https://www.acetealondon.com/product/new-christmas-tea-launches-mid-october/
Simple to make, amazingly flavoursome and you can impress your friends & family.
To make a 500ml/half litre batch use a premium London Dry Gin (or Vodka), we recommend a MASONS, TANQUERAY, SIPSMITH or similar.
Pour your half bottle into a saucepan and gently warm on the lowest heat.
Add half a tablespoon of white sugar and 3 (tasty) or 4 (really tasty) Christmas Tea stockings.
I suggest you cut the tea tags off.
Warm & stir for 10 – 12 minutes and sample. If you like a sweeter taste add a little more sugar.
Best served in shot glasses – sip and enjoy.
You can re warm your Christmas Gin or Vodka on a low heat or why not serve chilled over ice with a mince pie?
Wishing you all and 'Ace' Christmas and a Happy & Healthy 2020.